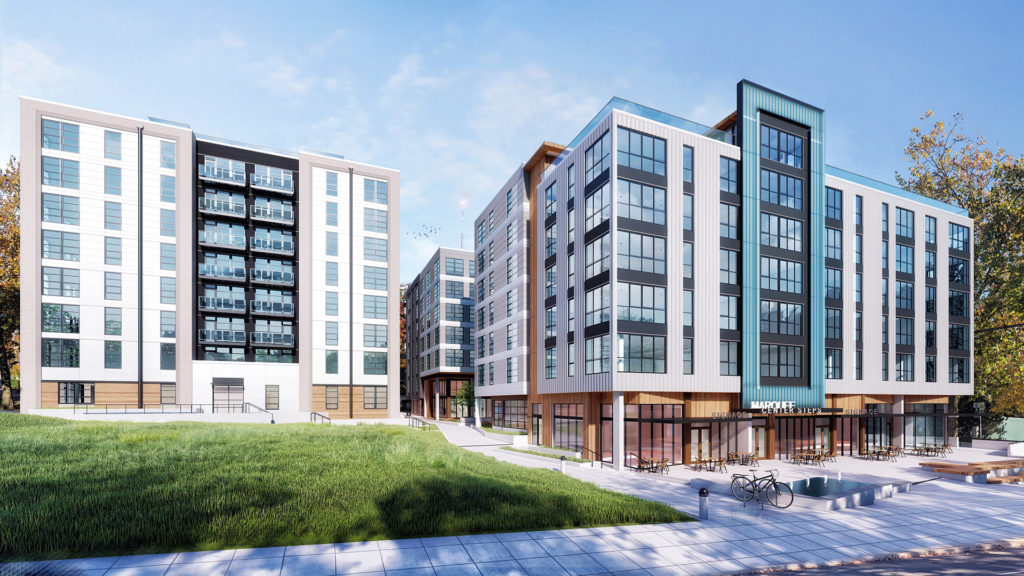 Center Steps to begin construction
Center Steps will start construction soon on two apartment buildings with ground level retail on the block bounded between 3rd-2nd Ave N & Mercer-Roy St.
This project includes a public plaza on Mercer St with a pedestrian connection from Roy St to Mercer St and from 2nd Ave into the site.
What's Happening in JULY and AUGUST:
– SCL will be working to connect the temporary power to the site.
– Tree pruning along 2nd Ave  and Roy St. to protect the trees during construction
– Prepping the site for excavation to begin
– Excavation and installation of a deep well for de-watering.
– Installation and set up above-ground of water holding tanks.
– Center Steps will be using the City of Seattle's property, often called the K-site for construction staging and a place for concrete trucks to locate during concrete pours so we can keep construction impacts on 2nd to a minimum.
Crews will start work on the site which includes demolition and saw cutting of the existing paving on the site the first 2 weeks in August.
WORK HOURS:
Weekdays: 7am to 6 pm Saturdays: 9 am to 5 pm
FOR CONSTRUCTION RELATED QUESTIONS, CONTACT:
Kevin Lanham (Super) 206-595-4746
Brian Christensen (PM) 206-849-0117
All other Questions contact: John Links
john@barrientosryan.com