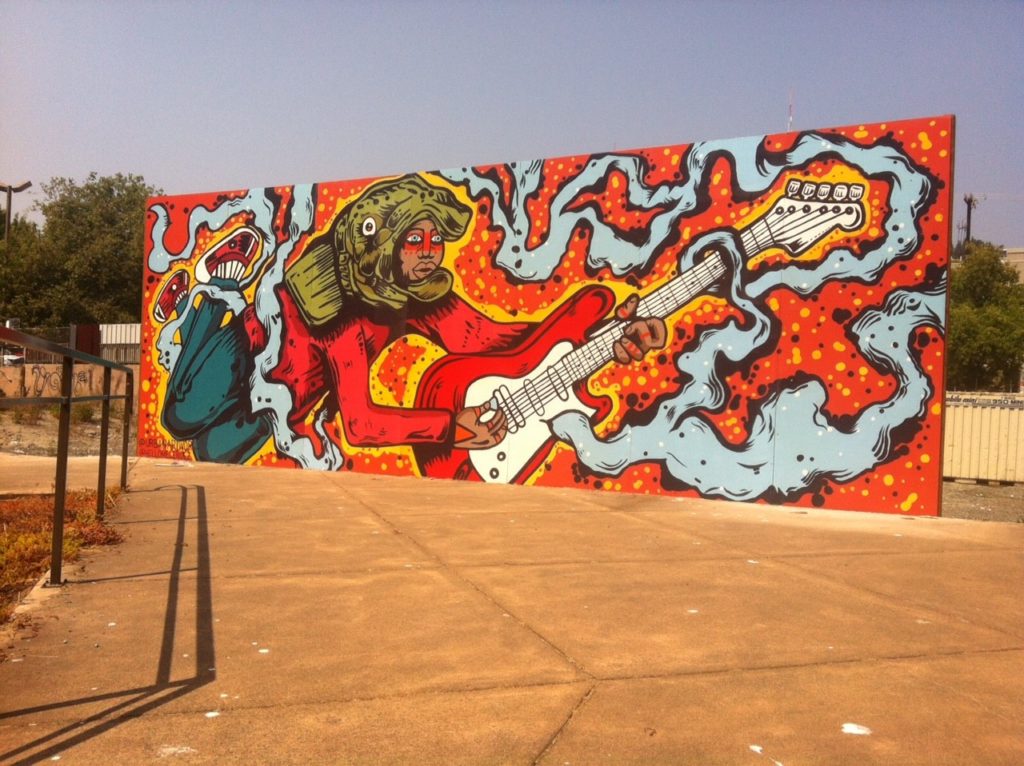 Farewell Mural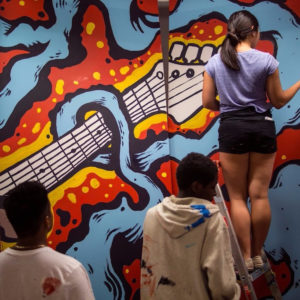 Last summer, Center Steps partnered with Urban Artworks to create and install a large scale custom mural designed by local artist, Victor Melendez. 
The goal and mission of Urban Artworks is to empower young people through professional opportunities in the arts. They do this by collaborating with youth to bring art to public and private spaces throughout Seattle.
This mural was a vibrant addition to the empty lot and could be seen from across Mercer.
Typically, graffiti artists will respect the artwork of others. Unfortunately, Center Steps, Urban Artwork and the artist were all terribly disappointed to learn of an extremely large graffiti tag across the face of this hand-painted artwork. Even though the mural had been painted with a top coat, we were unable to remove the graffiti.
We will be sad to bid farewell to the "Jimi in Space" mural once excavation begins on the site.