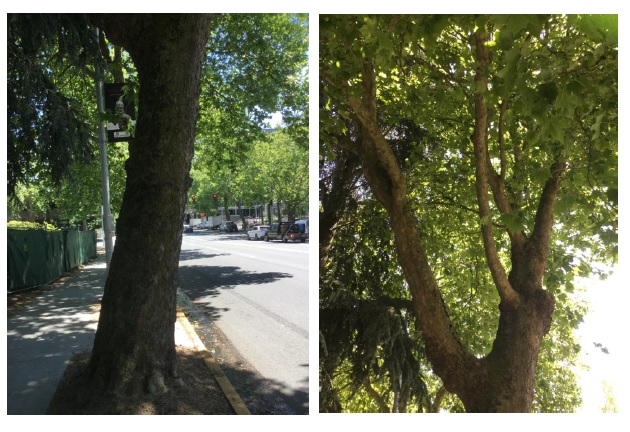 Tree Pruning to Start Soon – Updated
Tree pruning, with guidance by Seattle's Urban Forestry is scheduled to start on Monday, August 13th. There are 13 London Plane trees (Platanus x acerfolia)  growing in the ROW around the site. These wonderful trees are intended to remain as part of the streetscape.
Additional Note on Tree Pruning and Removals:
The construction bulletin was accurate in that it identified that trees will be pruned along 2nd and Roy St. to allow them to survive during construction.  The trees along Mercer will remain as well.  We have had many conversations with the city on how best to manage the tree pruning.  We did not mention this in the Construction Bulletin that the trees inside the private property will be removed.  The trees within the property were  identified in all the publicly available permit drawings, and the outreach we did in the community, as being removed and permits have been issued.