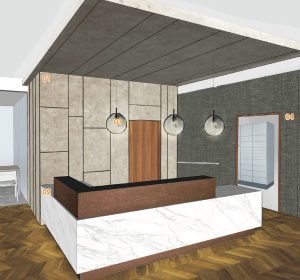 Amenity Space Progress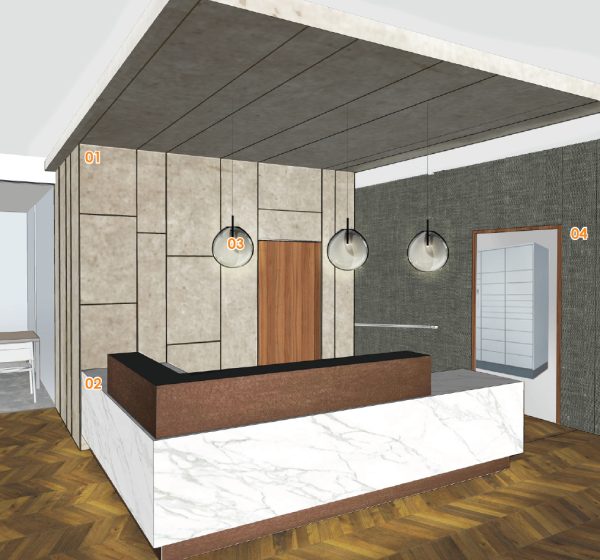 The lobby and amenity spaces at Center Steps are starting to take shape! Above is a rendering of the concierge desk from Robin Chell Design next to the space currently being installed by the contractor. We can't wait to see these smokey glass pendants aglow!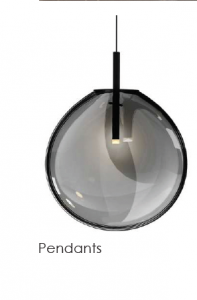 Also beginning to take shape is the banquette seating which will be the center anchor point of the future co-working amenity space. Above it will be a custom art screen by local sculptor, Carla Grahn!