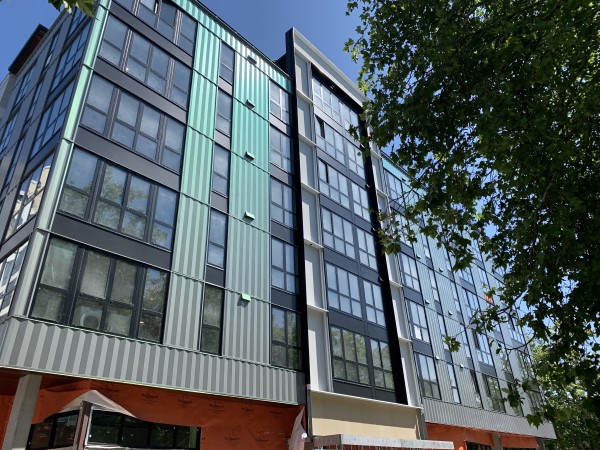 Summer Update and Unveiling Unit Interiors
We hope that you had a wonderful 4th of July and are now enjoying the beautiful summer weather since it finally decided to show up in earnest…
In June, the construction team made a lot of progress on the building exteriors including, masonry, siding, cedar trim, canopies and storefront. In fact, this Saturday, we are dismantling the last of our Fraco masonry lifts which means that we're getting closer to 100% completion of the building exteriors.
June also marked the beginning of our site work which includes all of the planters, steps, benches and concrete along the central through-block and south plaza areas in addition to the final street improvement work that needs to be completed at the Mercer St, Roy St, 2nd Ave and 3rd Ave frontages. I'm sure that you've probably noticed the flurry of activity along the streets and the building exterior!
The construction team has also been working hard on the unit interiors. Roughly 90% of our units are complete with the development team now engaged in a final review and inspection process that is referred to as "punch." We've completed punch on some of the upper levels and continue to work our way down through the buildings as units are completed by the construction team, cleaned and prepared for review. From what we've seen so far, we've got some beautiful units for potential new residents with a variety of layouts and two contrasting, yet equally exciting design schemes.
Enjoy your summer!