Building Exterior & Plaza Progress
Notable progress at the building exterior includes the forming and placement of our site concrete which includes bioretention planters (large, concrete planters that are required for on-site stormwater mitigation), through-block paths, walkways, steps and benches.  It also includes the water feature, seating and steps that will be located at the project's plaza along Mercer Street.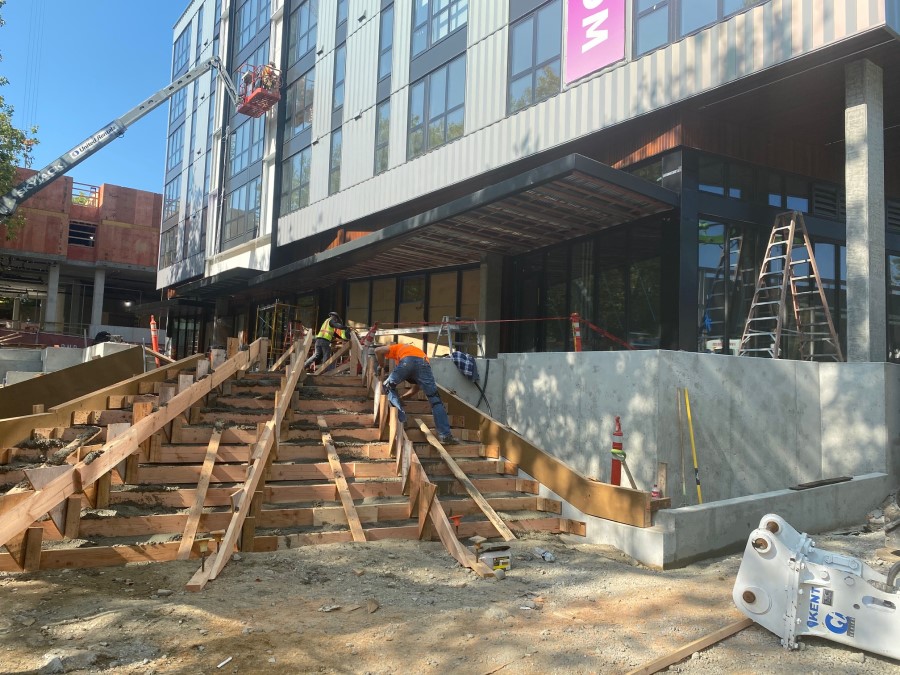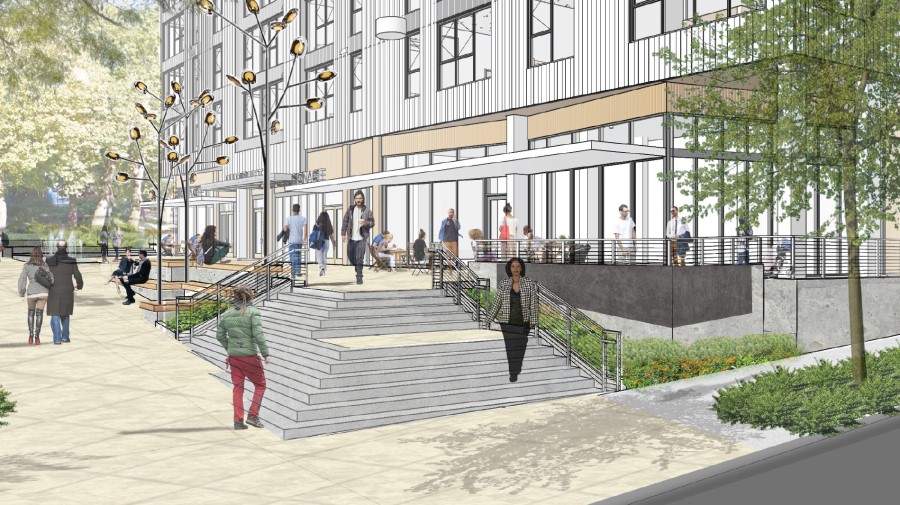 We now have dirt in the majority of our planter areas with plant material soon to be installed.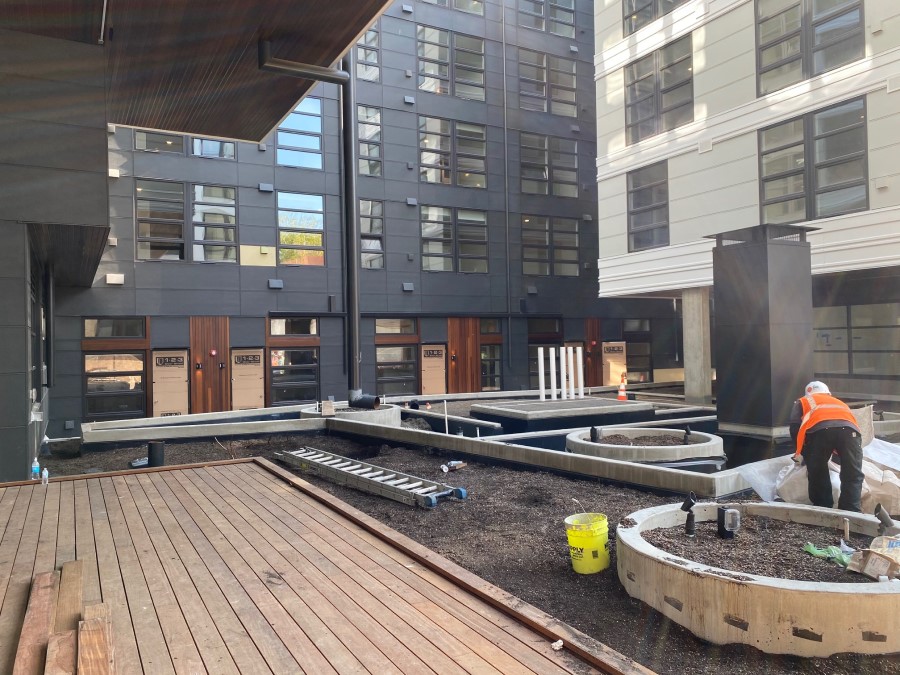 Our large, rectangular channel glass light fixture at our south Mercer St. façade is also nearing completion.  Over the past couple of weeks, the electrical subcontractor has been installing thousands of tiny light fixtures which will be enclosed in a glass frame.  They've only got one section of fixtures left to complete before they're ready to install the glass and turn on the lights.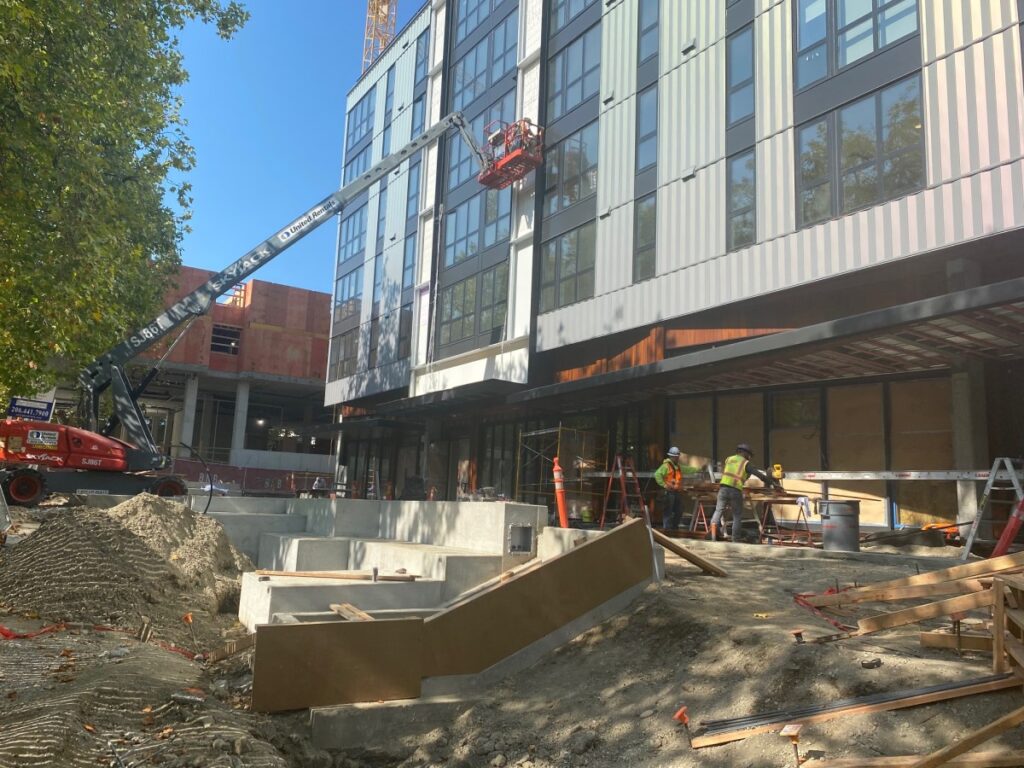 The unit interiors in both buildings are now complete through first level and the development team continues to review each unit for quality control. We've completed our review of the top-floor units and are now focusing mostly on the lower-floor units. We will soon have some incredible units ready for lease in December!
The interior and exterior amenities at the project which include a club room, a gaming room, a fitness room, a co-working space, a sky lounge and three roof decks are nearing completion. The decking, benches, barbeques and landscaping have been installed at the rooftop decks while flooring, casework, countertops and specialty light fixtures have been installed in our interior amenities. We only have some minor wall finishes remaining until those area will be ready to receive for their final inspection, art and furnishings in the coming months.