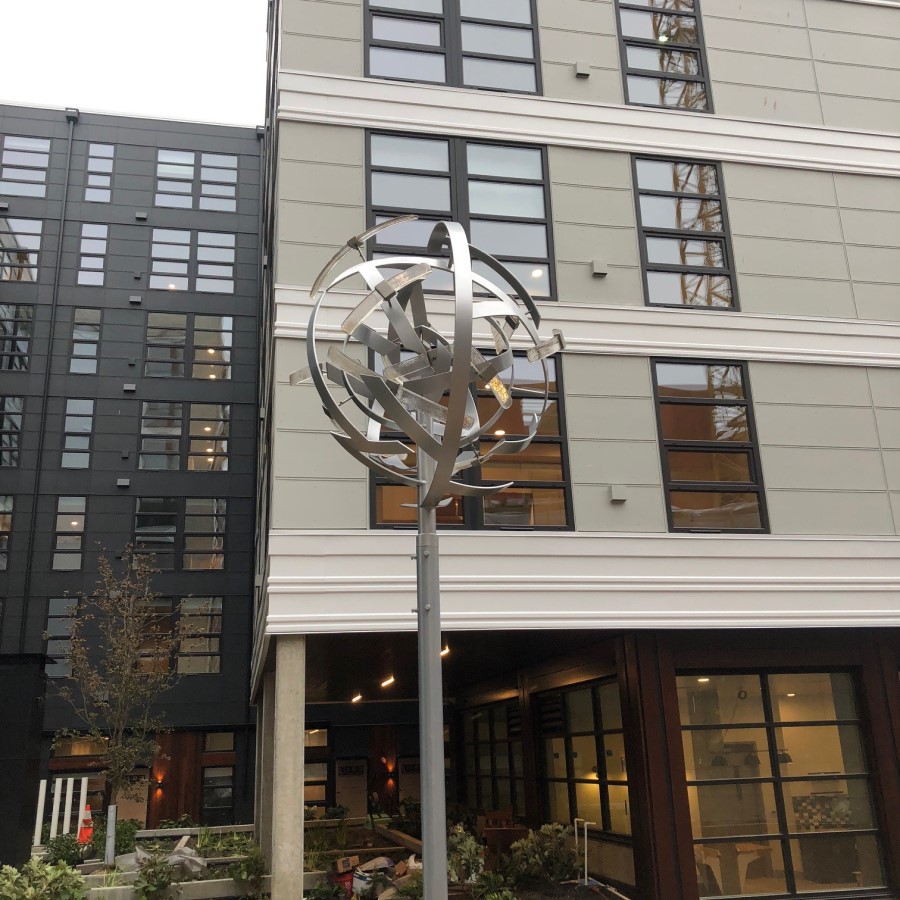 Sculpture in the Thru-Block!
A new iconic sculpture by Northwest artist Miguel Edwards has recently been installed in the thru-block! The artwork titled "El Sol~Elevate" draws the eye both from Mercer & Roy St and will serve as an invitation for future pedestrians to pass by.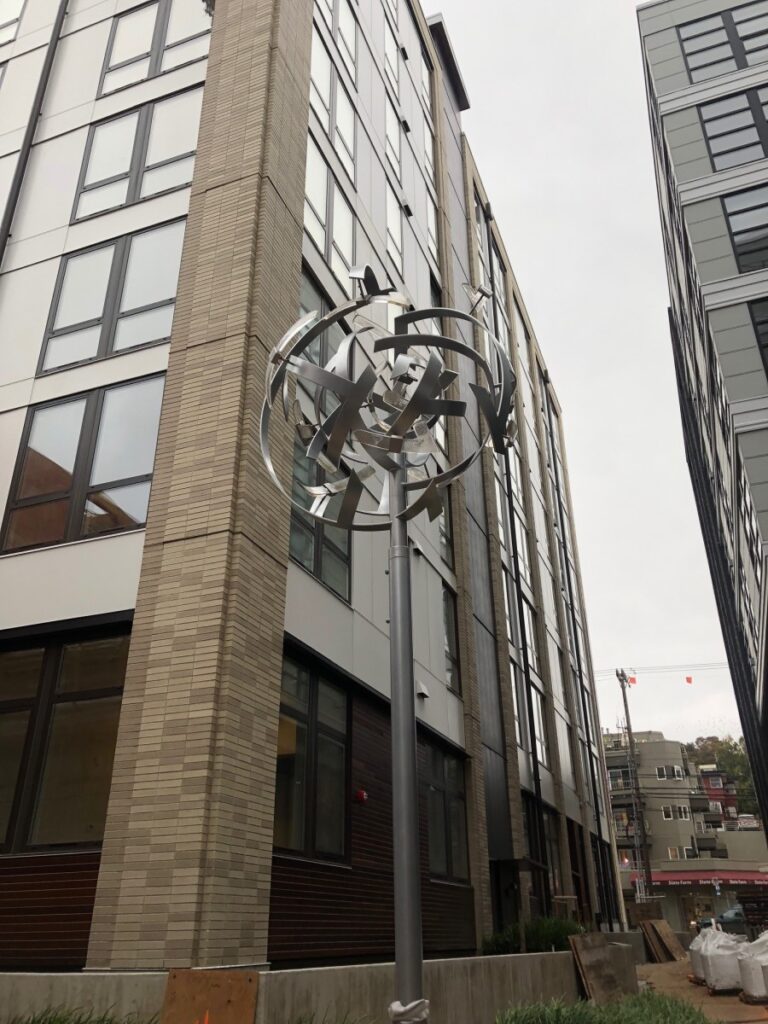 It takes a whole team and a lot of coordination to install a sculpture of this size. The base plate aligned perfectly after our careful planning & coordination of the sculpture's footing. The crane hoisting took less than 45 minutes after everything was prepared. Many thanks to our neighbor & the BNB team for helping us out!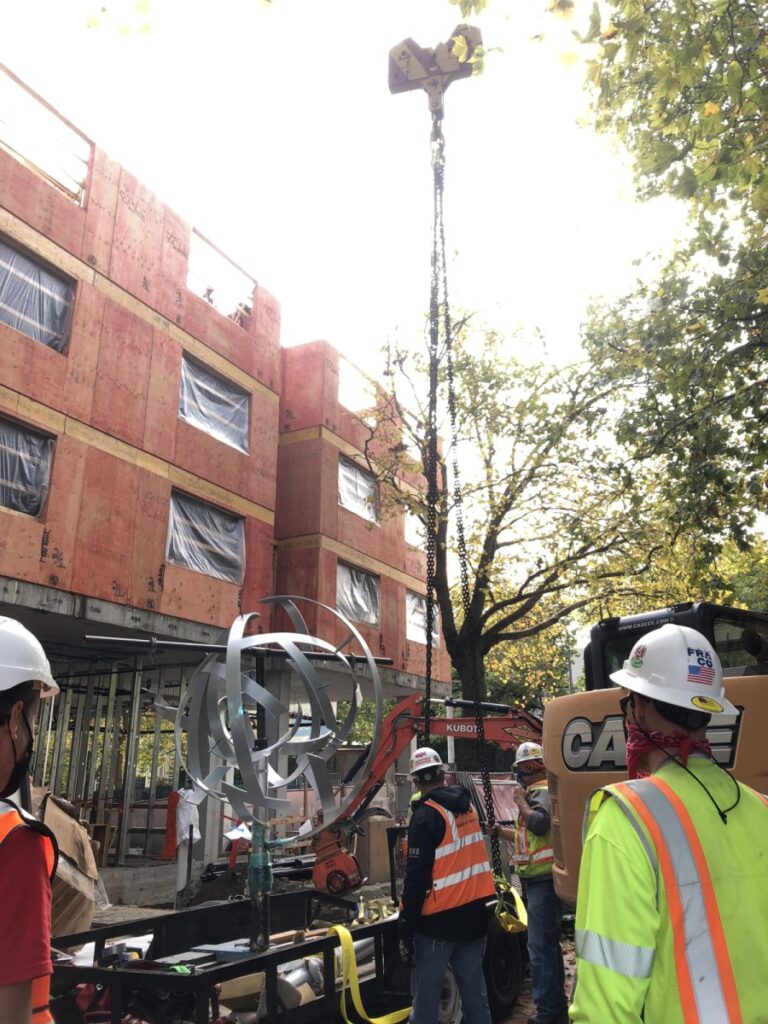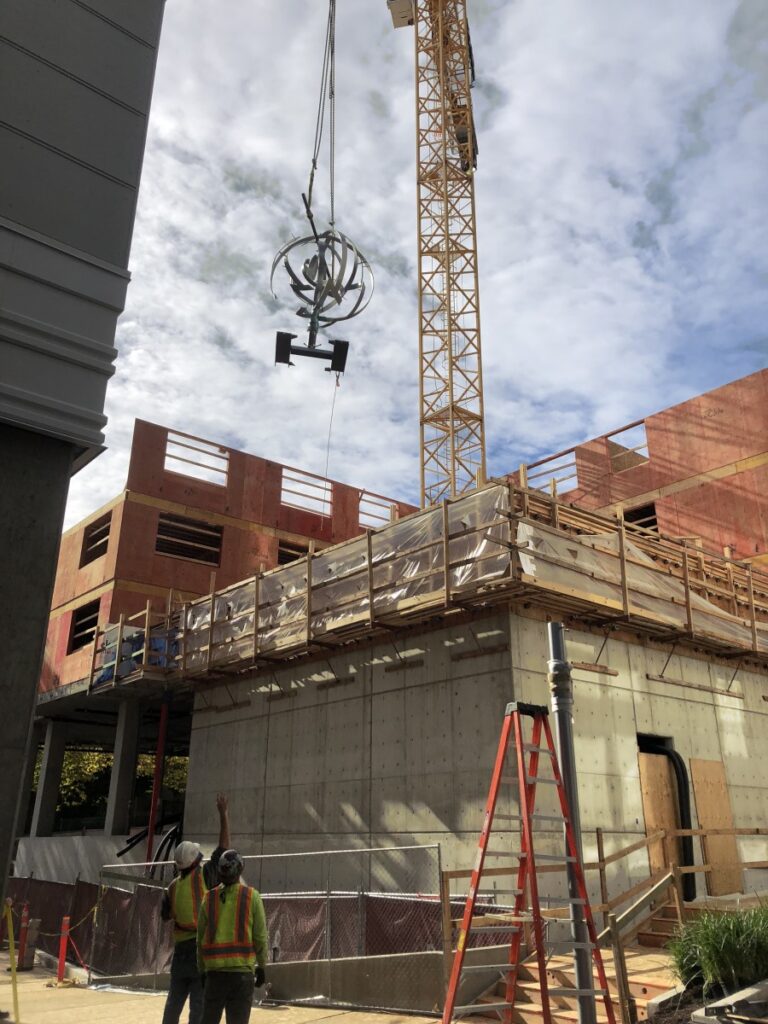 Once the sculpture was securely in place, scaffolding was erected so the artist could hand-install 14 pieces of custom cast glass.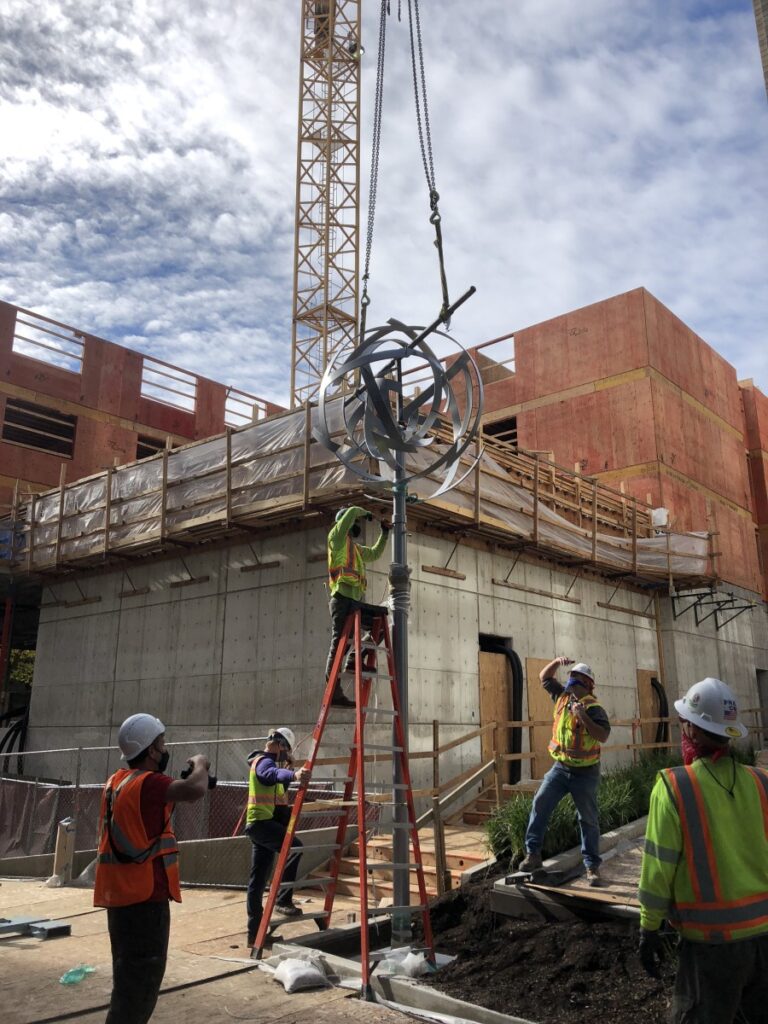 It's super exciting to see this piece for the thru-block come to fruition!