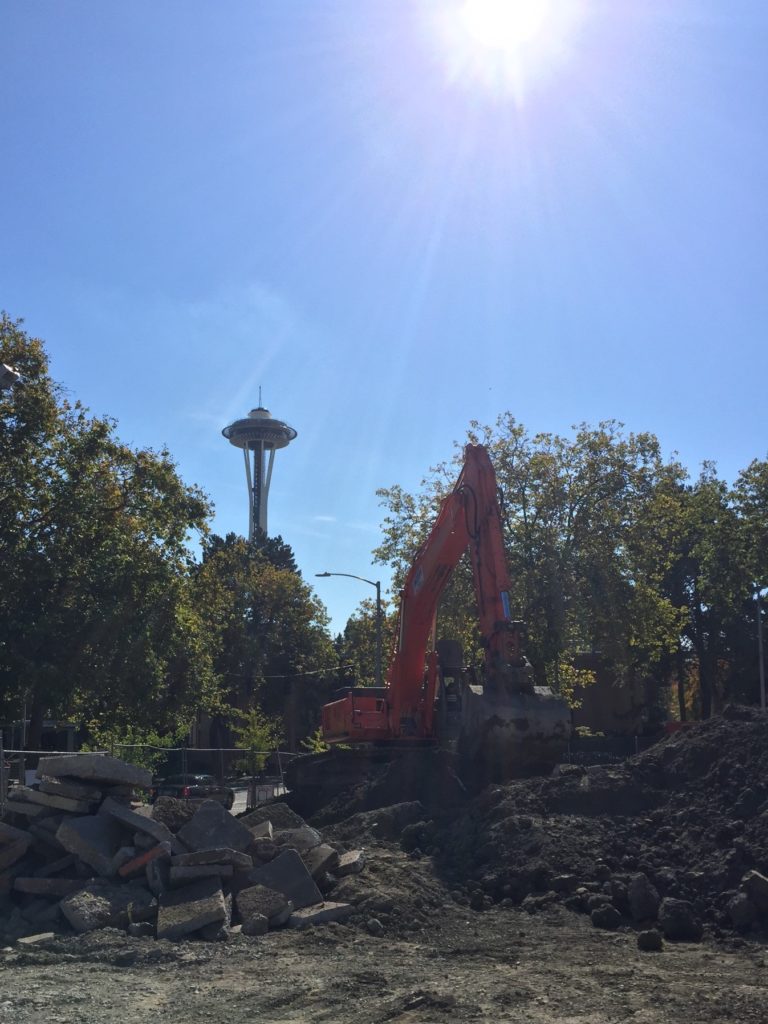 Scenes of Excavation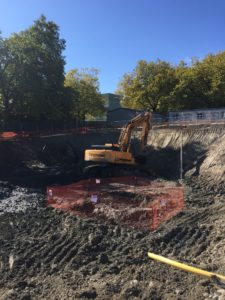 Excavation of the site for the future parking garage is underway!
The excavation of the site to make way for the 2-level parking garage continues.  There have been some interesting finds during this time.  4 ft. of hidden foundations from old buildings were discovered along the north side of 2nd Ave., where the shoring piles needed to be installed.  And a 9 ft. footing in the middle of the site was also encountered and needed to be broken up and hauled away.  The heavy equipment busily working includes digging holes along the perimeter of the site, where the piles will be installed.  As the dirt gets excavated these piles will have plywood attached to them, to hold the soil on the other side from falling into the excavated hole.
You have likely seen some of the dump truck activity with trucks loaded up with the soil that is being removed; this activity will continue for the next few weeks.
The contractor, Exxel, will have traffic control staff ensuring the export of soil is handled safely and efficiently. Additionally, the city requires that an independent inspector inspect the roads to ensure the trucks and equipment are not creating dirt and mud tracking onto the street.