Site Activity Renewed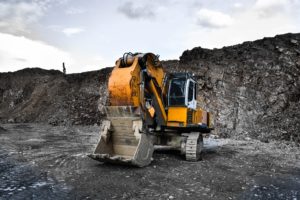 Finally, the strike is over! There is activity starting again on the site this week. Excavation equipment will be delivered to the site this week and minor clearing, grading and sidewalk saw cutting will begin on Thursday and Friday. The sidewalk cuts are required so the shoring piles placed at the perimeter of the site will fit. The sidewalk will be replaced with a new one at the end of construction.
Excavation of the site for the parking garage will commence on Monday, starting with removal of all the asphalt & retaining wall. Expect to see dump trucks coming to and from the site to move all the excavated soil and debris. The site also has some oil contamination from previous uses on the property, so that will be tested and removed during excavation too.
Reminder that the jobsite work hours are from 7AM – 6pm Monday-Friday, and 9am – 5pm on Saturday.