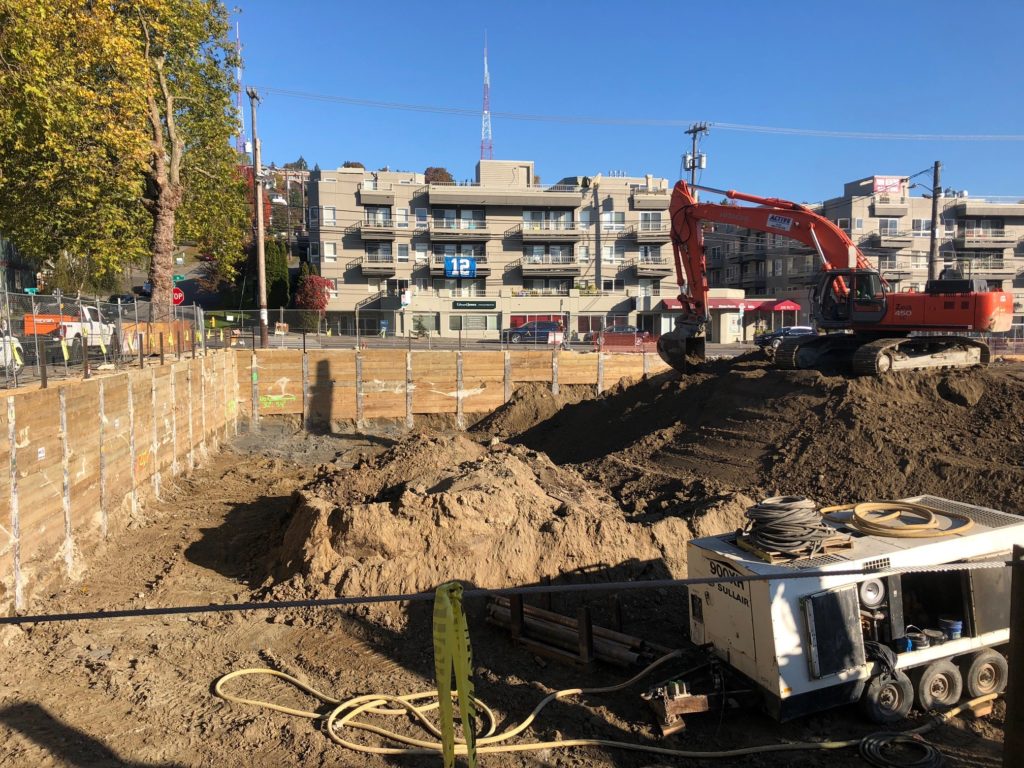 12 More Feet to Go on NE Corner
The NE corner of the site where the parking lot used to be is ahead of schedule so far for excavation. There is only 12 more feet to go to reach the 20 ft. depth in that corner of the site.
In other areas of the site, drilling for the long (20-3o ft.) soil nails continues along the SW and N walls, which is anticipated to be completed by the end of this week. The contractor plans to continue excavation prep work on Saturday. Equipment will be moving soils onsite but the soil won't be hauled out by dump trucks until Monday. The goal is to be complete with all excavation and soil removal by the end of November.  Dump truck activity to remove soil from the site and traffic control by Exxel will continue for the next several weeks.