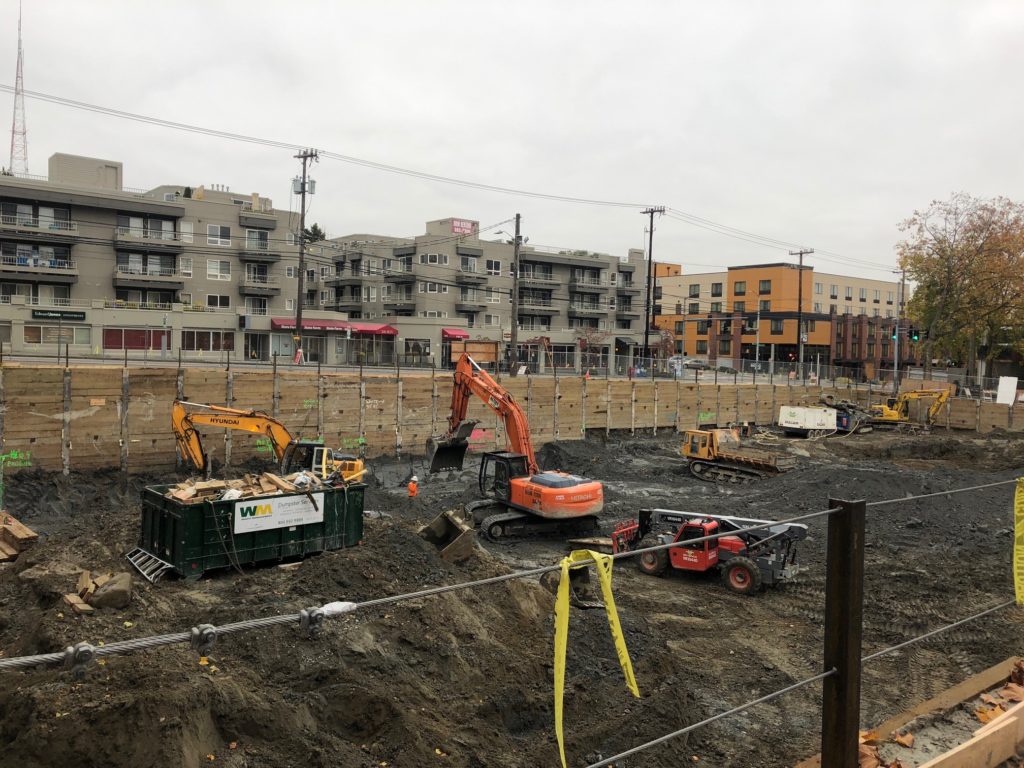 Dirt Moving
The excavation subcontractor, Fruhling, continues to remove dirt from the site. This week, the shoring subcontractor, Kulchin, continues to install the wood wall (lagging) to keep the soil from the adjacent sidewalks falling into the excavated site.
Crews will start drilling for the Eastern wall anchors on Monday which they anticipate will take the full week to complete. Middle of next week we anticipate that some of the underground plumbing line installation work to start which means that we'll start to see some organized trenches running across the site.
The goal is to be complete with all excavation and soil removal by the end of November.  Dump truck activity to remove soil from the site and traffic control by Exxel will continue for the next several weeks.
The concrete pad for the tower crane will also be poured/installed in late November