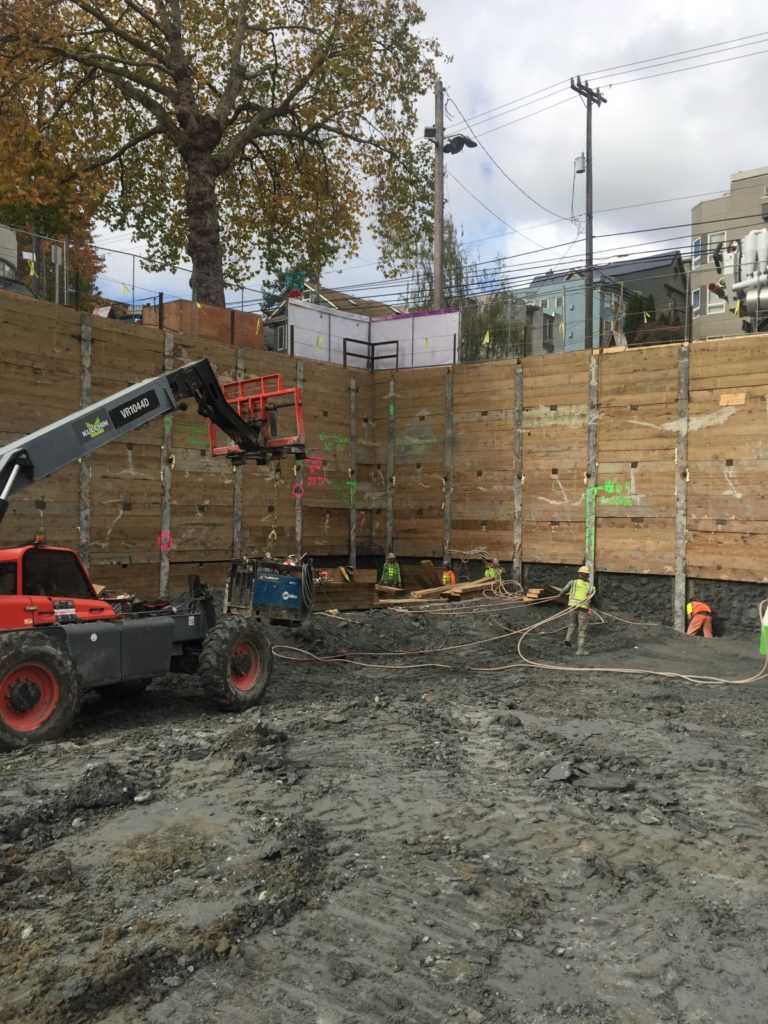 East Wall Drilling Complete
All of the drilling for the Eastern wall anchors has been completed – The contractor has hit the bottom of grade where the P2 parking level will be! Picture above is the wood wall (lagging) that the shoring subcontractor, Kulchin, has been installing to keep the soil under the adjacent sidewalks from falling into the excavated site.
Next steps include:  Begin installing large below grade waste line and water lines (pipes) in trenches before concrete is poured.  Subcontractor will also start building a watertight barrier for the parking garage walls and concrete slab.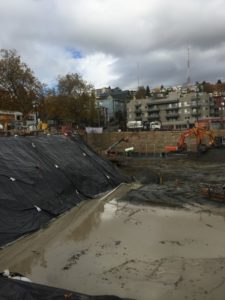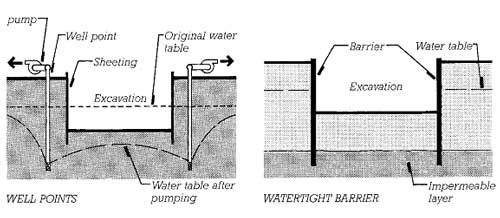 The excavation subcontractor, Fruhling, continues to remove dirt from the site. The goal is to be complete with all excavation and soil removal by the end of November. Dump truck activity to remove soil from the site and traffic control by Exxel will continue for the next several weeks.
The concrete pad for the tower crane will also be poured/installed in late November. The tower crane footings and base will be poured next week, and the tower crane itself will be erected after Thanksgiving.