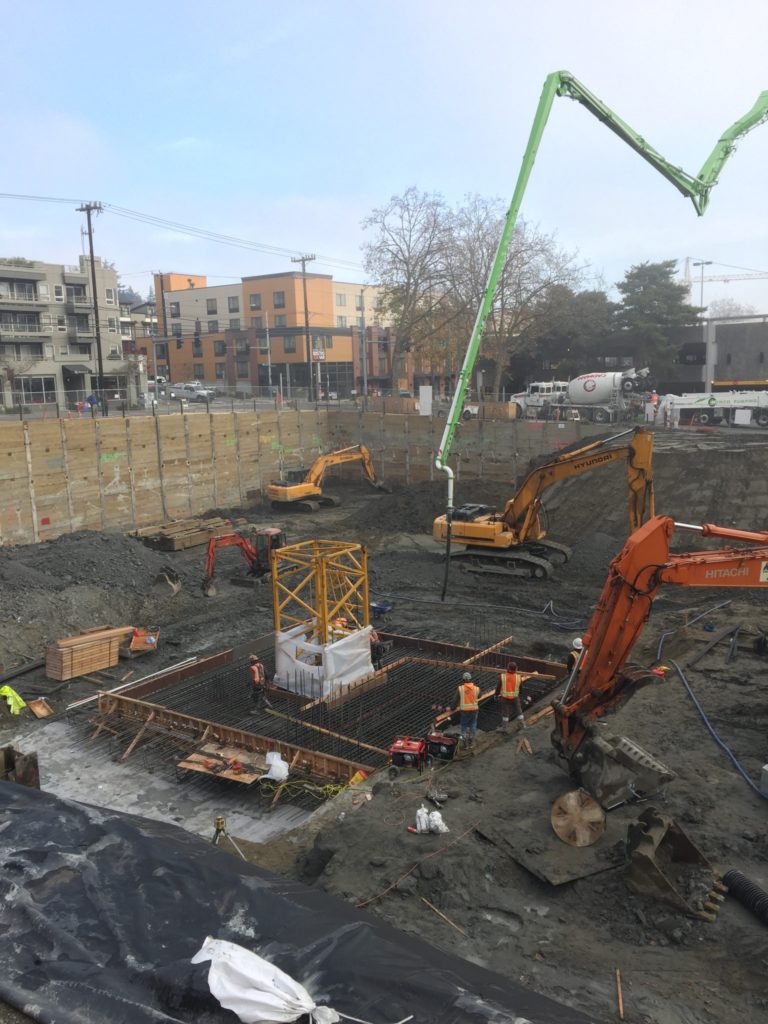 Street Closure November 28th
Notice of upcoming street closure! Due to the tower crane erection on November 28th, 3rd Ave N. will be closed between Mercer St. and Roy St. between the hours of 5:00 am and 7:00 pm that day.
The tower crane set-up will start at 5:00 am so that the work can be completed as early in the day as possible.  Please note that tractor-trailers will be at the job site throughout the day.  We will do everything we can to finish the work quickly and limit the disturbance to our neighbors.
Picture above is the newly installed tower crane footing in preparation for the arrival of the crane next week.