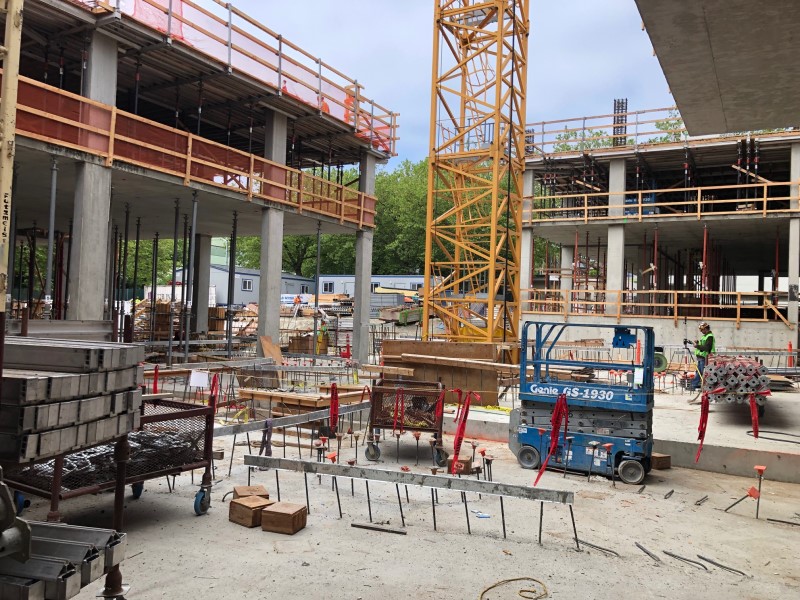 We've Got Walls!
The construction team is now finishing up the last of the concrete installation on residential levels.  The floor for Level 3 will be cast tomorrow, 5/30, and will require an early morning set-up.  Similar to the concrete cast on 5/17, set-up will include one pump truck, two concrete trucks and a line connection on 3rd Ave.  The set-up will begin at 6:00 am with the concrete cast scheduled for 7:00 am.  The set-up should take approximately 30 – 45 minutes to complete.  The fourth and final level of concrete is scheduled to be cast at the end of June.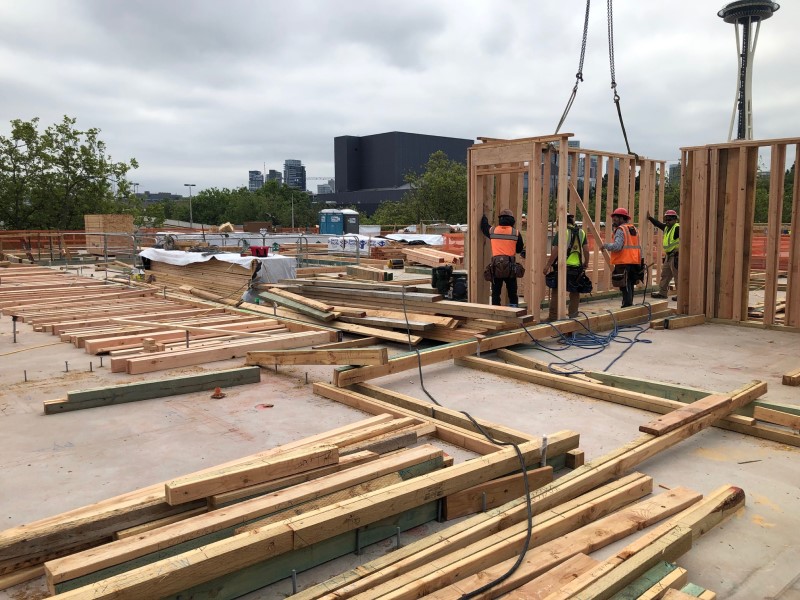 The construction and erection of the wood-frame walls on Level 3 started this week with the framing for Level 4 scheduled to begin in mid-June.  It should take approximately 3-4 weeks to complete the framing on each level, so we currently anticipate all residential framing to be completed by the end of October or early November.  Framing for the parking garage walls and Level 1 will begin in just a couple of weeks after the concrete is fully cured and the temporary support structures in those areas have been removed.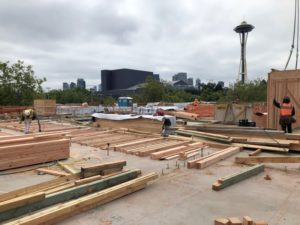 Tomorrow, 5/30, a pedestrian protection canopy consisting of a scaffold frame and timber roof, will be placed at the north side of the site along Roy St. and will serve to protect pedestrians during the wood framing process.  There will be a one-day closure along the south side of Roy St. between 2nd Ave and 3rd Ave while the pedestrian canopy is under construction.